Oklahoma Criminal Defense Firm
Tankut Law, PLLC is a fiercely competitive criminal defense law firm located in Oklahoma City. The firm was established by Karla Tankut - an experienced criminal defense lawyer - who represents people charged with felony and misdemeanor crimes in city, state, and federal courts.

Criminal Defense Lawyer Karla Tankut
Karla Tankut is a competitive criminal defense attorney and zealous advocate who always ensures her clients receive quality legal representation. Karla is licensed to practice law in all Oklahoma state and city courts, as well as the Western and Northern Districts of Oklahoma.




In 2022, Karla Tankut was appointed to serve a second term as a part-time Special Judge for the City of Oklahoma City Municipal Court. Due to her position as Special Judge, Karla is unable to accept any cases filed in Oklahoma City Municipal Court.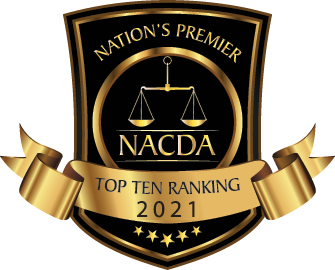 In 2021, Karla Tankut received the Nationally Ranked Top 10 Under 40 Attorney Award for her excellence in Criminal Law presented by the National Academy of Criminal Defense Attorneys.
Prior to starting her practice, Karla worked for a criminal defense firm in Tulsa where she won her first jury trial within 24 hours of being sworn in. She received extensive training in DUI investigations, Standardized Field Sobriety Tests, Department of Public Safety Policy & Procedures, implied consent laws, and breath/blood tests. Karla has successfully challenged hundreds of illegal searches and seizures based on 4th Amendment violations.


In 2017, Karla decided to leave private practice to serve as a felony trial attorney for the Oklahoma County Public Defender's Office and the Oklahoma Indigent Defense System where she had the privilege of working with some of the most talented trial attorneys in the State of Oklahoma. As a trial attorney, Karla gained an incredible understanding of the criminal justice system which contributed greatly to her holistic approach in handling cases. For individuals struggling with addiction or mental health, Karla is able to connect them to various community resources to get them the help they need.